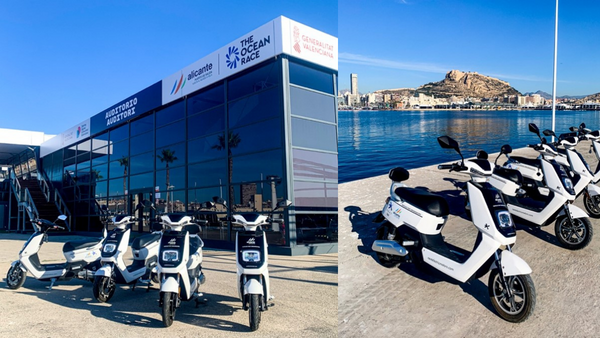 28 Dec

NEXT Electric Motors will be the official vehicle of Alicante Puerto de Salida – Round the World Sailing Race

The electric motorcycle company from Alicante has signed a sponsorship agreement with Alicante Puerto de Salida, which will celebrate the departure of the boats on January 15, 2023.

Alicante, December 28th – In its quest for continued growth, NEXT Electric Motors has signed a collaboration agreement with Alicante Puerto de Salida (APS), and makes available its electric motorcycles to mobilize the APS team working on the organization of the activities scheduled from 7 to 15 January at the Ocean Live Park, Muelle de Levante in Alicante, on the occasion of the start of the Sailing Tour of the World of The Ocean Race.

The Ocean Race is one of the toughest team sailing competitions, this international sporting event brings together the best sailors in the world.

This edition will visit a total of nine cities over a period of 6 months, passing through the following points: Alicante, Cape Verde, Cape Town, Itkaí, Newport, Aarhus, Kiel Fly-by, The Hague and Genoa.

New for this edition, two classes of high-performance boats will start: the new IMOCA 60 sailing boats, a type of high-performance boat with foils powered by a 100% renewable energy source, and the VO65s, which have already participated in previous editions.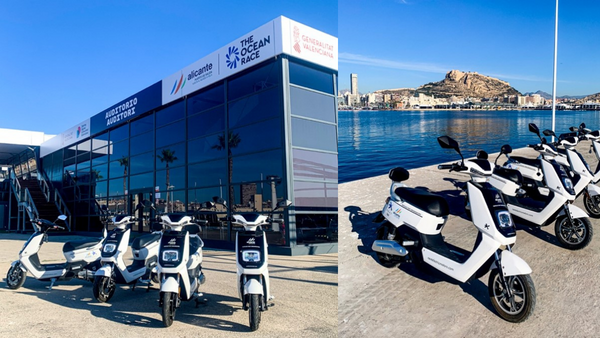 NEXT Electric Motors is a company from Alicante that is revolutionizing the electric scooter market, thanks to its electric scooters that by design and autonomy are the most attractive on the market.
Founded in 2017, NEXT Electric Motors was founded in 2017 by entrepreneurs passionate about the world of motor and technology convinced that the future of mobility is going to be 100% electric. This firm helps the transition towards responsible mobility. To do so, it is committed to sustainability and innovation.