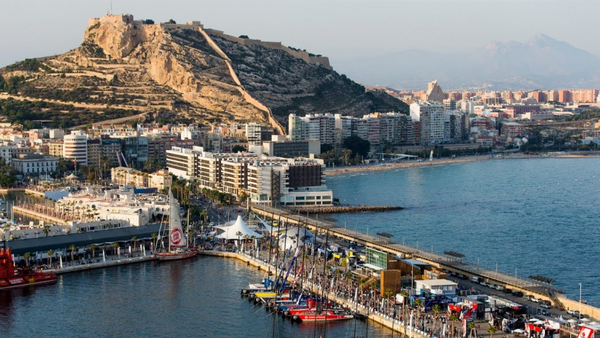 02 Jan

Creast technology will measure the carbon footprint of the entire Alicante Puerto de Salida event

This initiative is part of the commitment of the Generalitat Valenciana and The Ocean Race to the environment and sustainability.

Alicante, Monday, January 2, 2023.- Sociedad de Proyectos para la Transformación Digital (SPTD) has signed a collaboration agreement with the technology company Creast, specialized in environmental consultancy in the entertainment sector, to carry out the calculation of emissions generated by the Alicante Port of Departure event of The Ocean Race Round the World Race. 

This agreement includes the measurement of the impact of the installation and development of all the sporting venues and various activities, such as concerts, workshops and shows, organized from January 7 to 15 at the Port of Alicante's Pier 10, 12 and 14, on the occasion of the start of the legendary regatta.

This initiative is in line with the commitment of the Generalitat Valenciana and The Ocean Race to the environment and sustainability. In this regard, it is worth remembering that 48 years after the first competition of The Ocean Race, the health of the oceans has become one of the main concerns of the entire sailing organization. 

That's why this edition – the fifth to be hosted by Alicante – is set to be the most sustainable to date.

Thus, Creast will carry out a rigorous and evidence-based measurement taking into account all areas of CO2eq emissions, which are divided into 7 categories: accommodation, mobility, energy, materials, waste, catering and water. After the registration of all parameters, it will be possible to know precisely the environmental impact of the event and the points of improvement for future editions.

Creast is a Spanish firm with extensive experience in major cultural events, which now plans to replicate its success in the world of sport, helping a reference event in its transition to carbon neutrality.

Thanks to this agreement, Alicante Port of Departure and The Ocean Race will lead the change and inspire the sports sector – an area whose activity has a great impact on the planet – on the path to sustainability.

The carbon footprint measurement performed by Creast follows the GHG – CO2eq. measurement protocol, for emission scopes 1, 2 and 3, using the official emission factors of MITECO (Ministry for Ecological Transition and Demographic Challenge) and UNFCCC (United Nations Framework Convention on Climate Change), which preserves the traceability of data and evidence in accordance with the European Standard ISO 14067:2018.